TAFE OTEN - CREATIVE CAMPAIGN & DIGITAL ACQUISITION
Communication
TAFE's online training and education network (OTEN) had to directly acquire students when new regulations meant referrals from SEEK Learning were no longer legal. We developed a direct acquisition strategy, focusing on areas of education like Childcare. We then developed creative, designed and developed micro-sites and Google and Facebook search and display campaigns that cut-through to an audience interested in child care and building courses. The 6-week campaign achieved a return of 35 times on ad spend, more than 800 highly qualified sales leads and, over $240k revenue in enrolments.
DELIVERABLES

ADVERTISING, CREATIVE CAMPAIGN, DIGITAL ACQUISIITON, FACEBOOK MARKETING, GOOGLE MARKETING, PROGRAMMATIC MEDIA BUYING, SEARCH & DISPLAY CAMPAIGN, WEBSITE DESIGN, WEBSITE DEVELOPMENT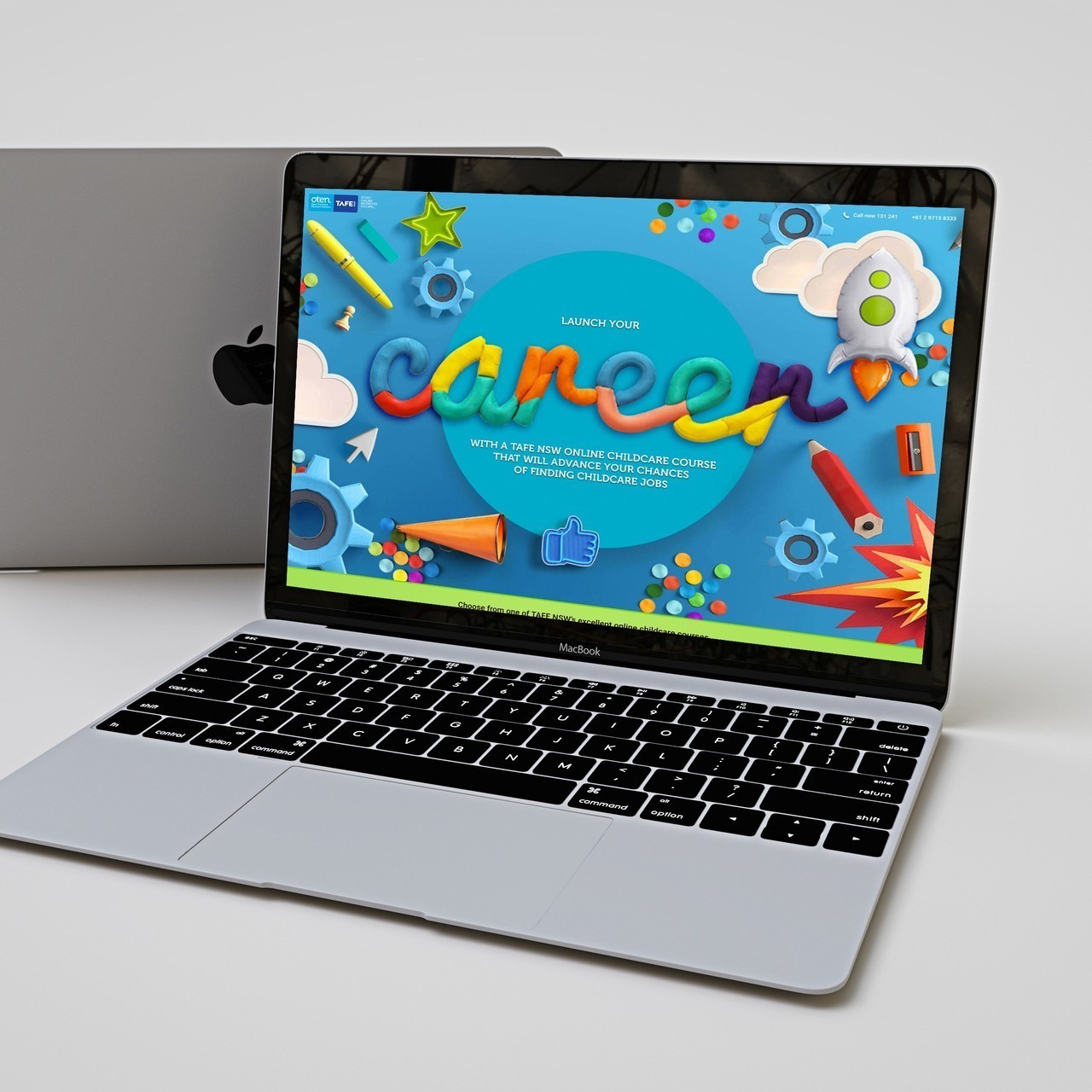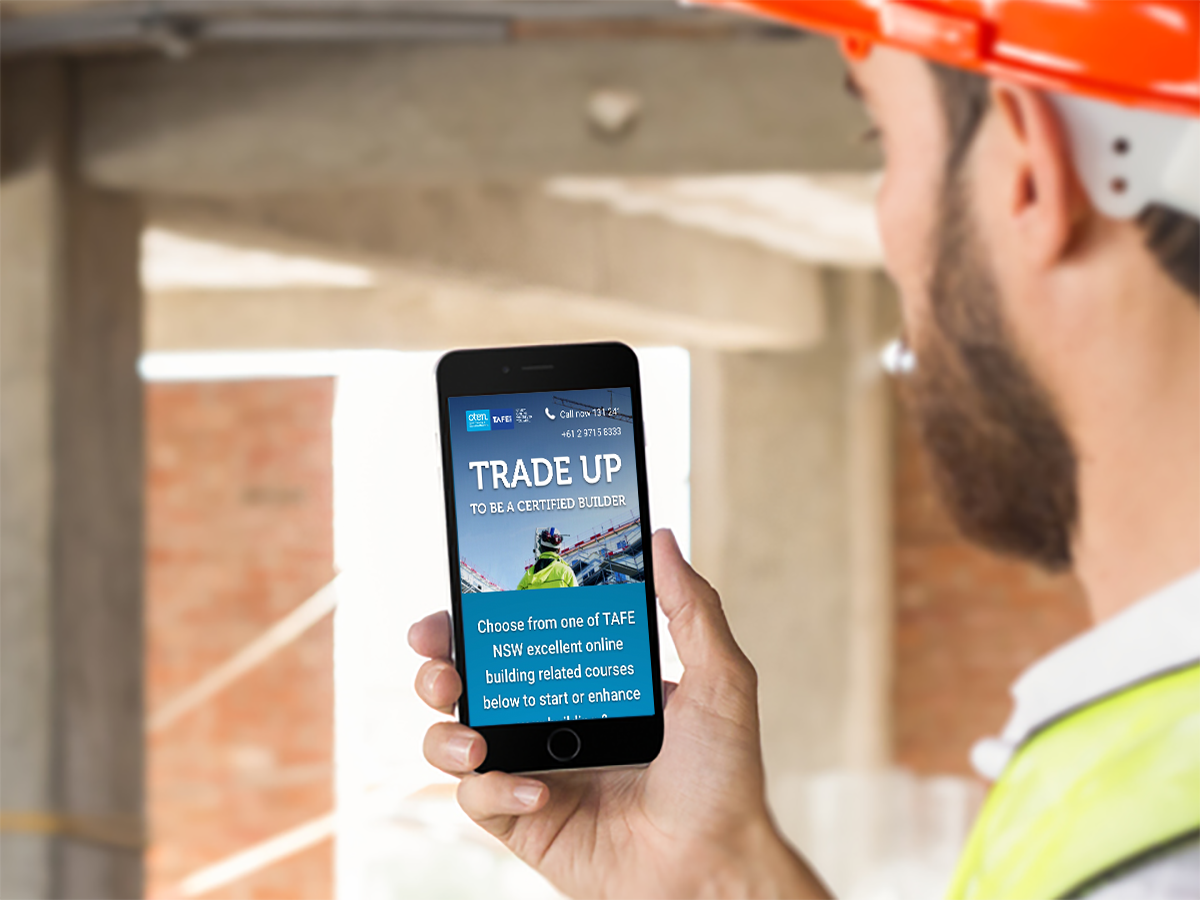 Work
We work strategically with brands and businesses to develop creative marketing solutions, from naming, brand visual identity through to campaigns and digital customer acquisition.
ALL

ADVERTISING

APP DESIGN

ART

AUGMENTED REALITY

BRAND ASSET LIBRARY

BRAND CREATIVE ASSETS

BRAND GUIDELINES

BRAND VISUAL IDENTITY

BRANDING

CAMPAIGN

CREATIVE CAMPAIGN

DIGITAL ACQUISIITON

EVENTS

FACEBOOK MARKETING

GOOGLE MARKETING

LOGO

PACKAGING

PACKAGING DESIGN

PRODUCTION

PROGRAMMATIC MEDIA BUYING

SEARCH & DISPLAY CAMPAIGN

SIGNAGE

SOCIAL MEDIA

WAYFINDING

WEB DESIGN

WEBSITE DESIGN

WEBSITE DEVELOPMENT